Modus Operandi
Modus Operandi
Please read these three incident reports and respond to the questions in a 3- to 5-page essay, excluding the title and reference pages. You do not need to include the questions with your answers.
When reviewing the incident summaries, please discuss the type of analysis that you will perform, tactical, strategic, or administrative, and explain why.
Define the term crime series. Is this a crime series? Why, or why not?
Are there any clues that may help establish the identity of either of the suspects?
Define the term modus operandi. What elements of the modus operandi remained consistent in each of the three incidents?
What elements of the modus operandi differed in one or more of the three incidents?
What are the characteristics of modus operandi?
(Incidents are attached)

Answer preview for Modus Operandi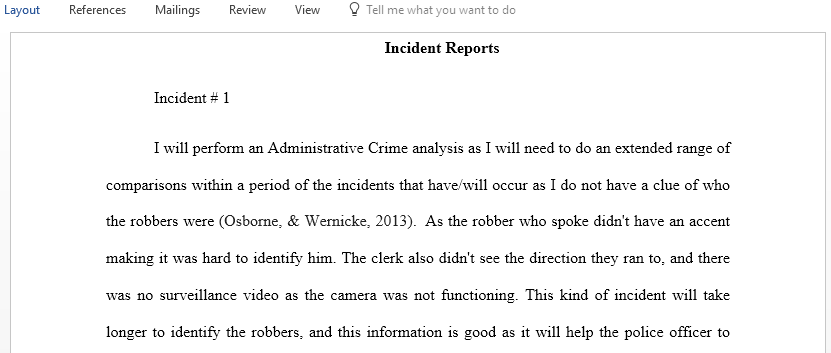 Access the full answer containing 670 words by clicking the below purchase button.