Discussion responses to peers on adoption and foster care
Discussion responses to peers on adoption and foster care
Question
Respond peers 1 and 2 discussions separately by
Providing at least two additional treatment strategies that could be used with this client and at least one additional cultural influence that you think should be considered. Explain your responses.
Note
1. Do not copy any information from the peer discussion. Get your own information and references (2 references for each peer discussion response). 
2. Write each peer response separately. Do not join them together.
3. All references should be 5 years or less.
4. See attached peers 1 & 2 discussions
5. Just go straight to answer the question above with your own source of information. 
Answer preview for Discussion responses to peers on adoption and foster care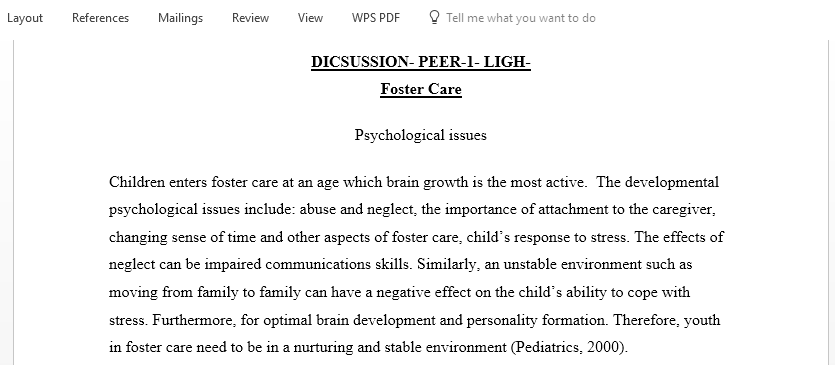 Access the full answer containing 1050 words by clicking the below purchase button