Discuss legislation in regards to deceptive advertising
Deceptive Advertising
Write 2 pages in which you answer the following questions:
1: laws/legislation in regards to deceptive advertising
2: What is the government interest to protect deceptive advertising?
3: Can you sue for misleading advertising?
4: Is it illegal to falsely advertise? Make sure you separate your answers. No work cited, please.
Answer preview for discuss legislation in regards to deceptive advertising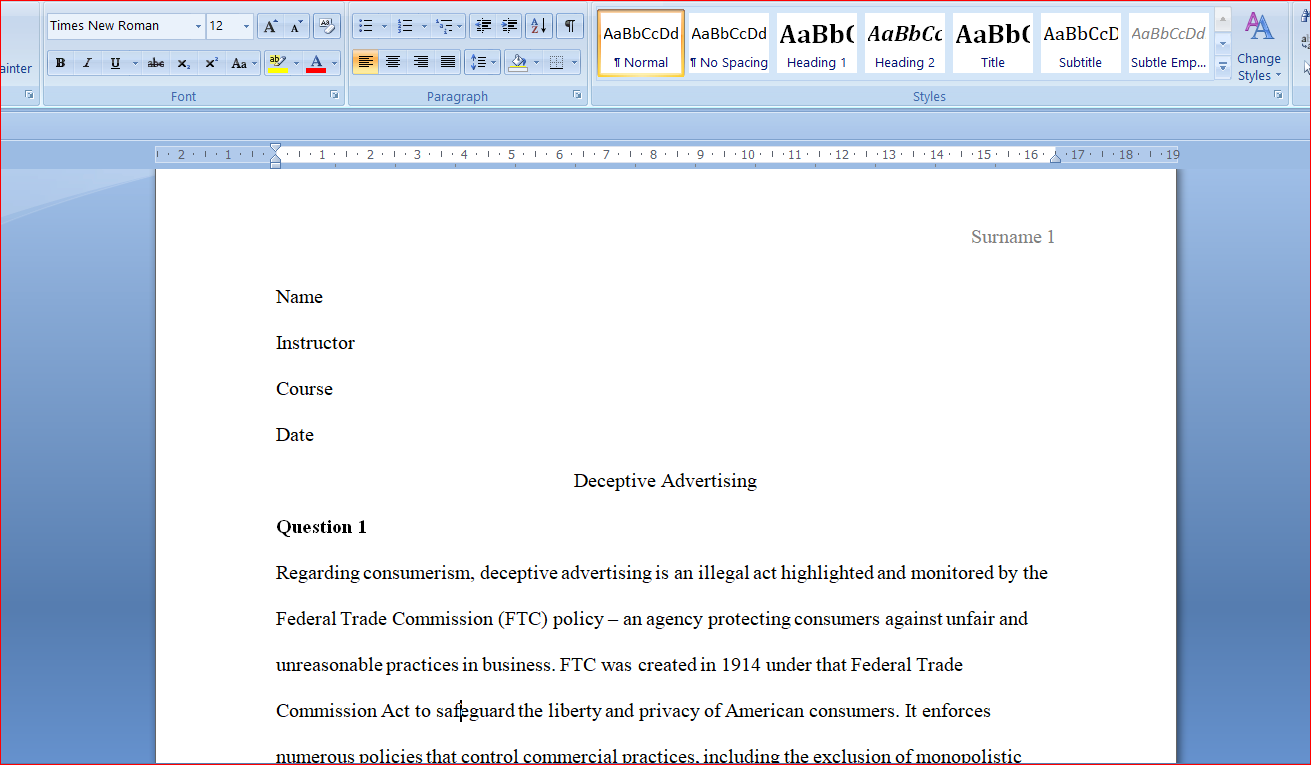 Words:551