Describe unit V Lab Assignment
Unit V Lab Assignment
Unit V Lab Assignment
Follow the directions on page 414 of your textbook under lab assignments, and complete the following lab assignments. Do not try to open the labs by clicking on the icons in your e-book. Simply follow the directions in each assignment, and complete the assignments in a single document.
Browser Security & Privacy: Complete numbers two through four. Working with Cookies: Complete numbers two through four. Working with HTML: Complete numbers two through seven. You have three lab assignments. You must show your work (such as making screenshots to show your instructor that you completed a certain step). Make sure you identify each lab and each step (e.g., step 2, 3, etc.). You must submit a title page with this lab assignment. Submit all your labs together in one document titled Lab Report.
Information about accessing the grading rubric for this assignment is provided below.
Answer preview for describe unit V Lab Assignment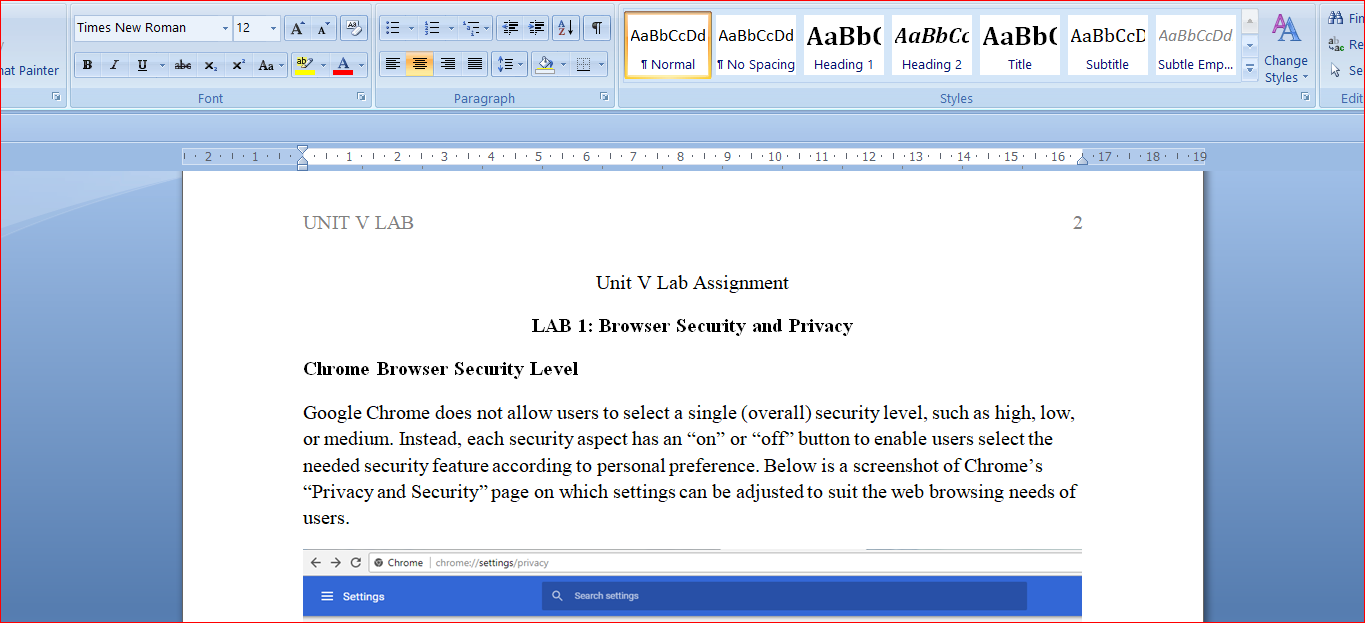 Words:626