Argumentative Essay: "The Perils of Indifference" by Elie Wiesel
Determine if the argument successful
Why is it successful or why is it not successful
Need a thesis statement that has a hook for the body
Provide a hook and thesis statement, body, and a conclusion
Holocaust survivor and Nobel Laureate, Elie Wiesel, gave this impassioned speech in the East Room of the White House on April 12, 1999, as part of the Millennium Lecture series, hosted by President Bill Clinton and First Lady
Hillary Rodham Clinton.
In the summer of 1944, as a teenager in Hungary, Elie Wiesel, along with his
father, mother and sisters, were deported by the Nazis to Auschwitz
extermination camp in occupied Poland. Upon arrival there, Wiesel and his
father were selected by SS Dr. Josef Mengele for slave labor and wound up at
the nearby Buna rubber factory.
Daily life included starvation rations of soup and bread,
brutal discipline
, and a
constant struggle against overwhelming despair. At one point, young Wiesel
received 25 lashes of the whip for a minor infraction.
In January 1945, as the Russian Army drew near, Wiesel and his father were
hurriedly evacuated from Auschwitz by a forced march to Gleiwitz and then via
an open train car to Buchenwald………………………………………………………………………………………………………………….
Answer preview for Argumentative Essay: "The Perils of Indifference" by Elie Wiesel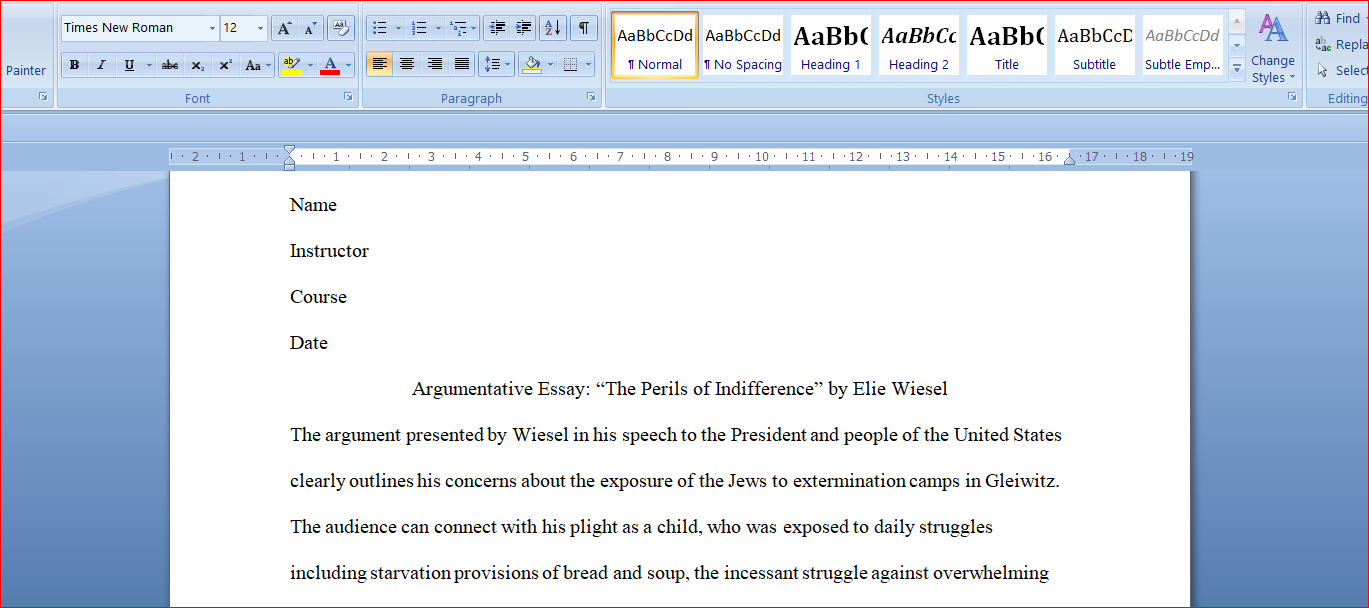 Words:928