Write an Essay on Globalization in education
Write an Essay on the following educational issue or trend: Globalization in education
Write a 4-to 5-page paper on your selected issue or trend that includes the following information:
The nature of the issue or trend, its background and scope
Why it is an important issue or trend in higher education
Your analysis of the issue or trend.
If the issue or trend lends itself to possible solutions and some of your suggestions for solutions
Summary and implications.
References – 5 -6 
Topic: Globalization in education
Answer preview for Write an Essay on Globalization in education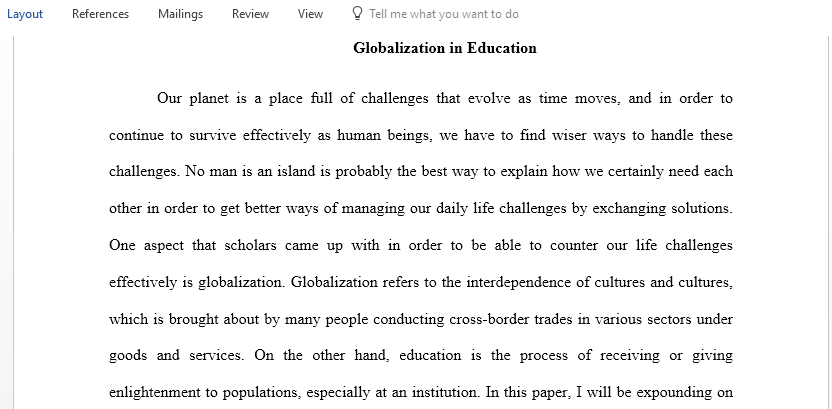 Access the full answer containing 1580 words by clicking the below purchase button.