Write a research paper on Posttraumatic Stress Disorder
Write a research paper on Posttraumatic Stress Disorder
You must use a minimum of 6 sources for this paper. Websites, encyclopedias, text books are not to be used.
Use Times New Roman, 12 pt font 1" margins all around
Do NOT use block quotes. Minimize the use of direct quotes.
Cite sources using APA style. 2,000 words or more including thesis statement, evidence of critical thinking skills (analysis, synthesis, and evaluation.
Answer preview for Write a research paper on Posttraumatic Stress Disorder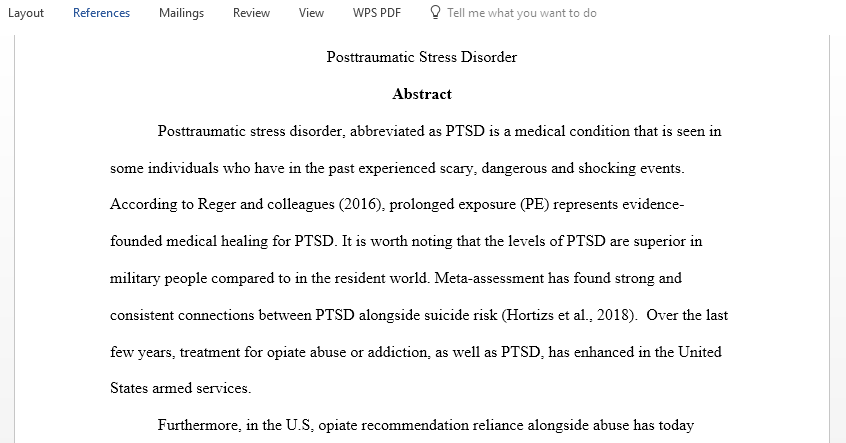 Access the full answer containing 2210 words by clicking the below purchase button