Why Dancers Should Care About Colonialism
Article: Why Dancers Should Care About Colonialism–Because It's the Gift That Keeps on Giving.
Find out how by looking at movie "Save the Last Dance"
Identify 3 different ideas or concepts that you thought were significant from the assigned article.
b) Apply 2 different ideas or concepts from the article to the film you watched.
c) Describe 1 specific dance scene from the film that illustrates the key theme for the unit.
You can you the APA format
Answer preview for Why Dancers Should Care About Colonialism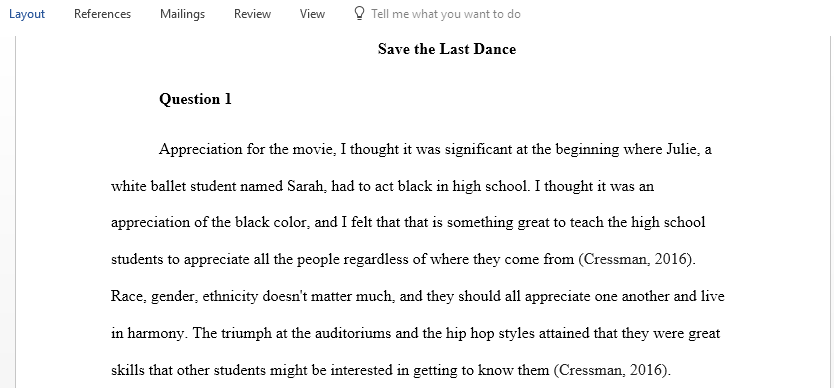 Access the full answer containing 850 words by clicking the below purchase button.