United States food patterns
The United States' food patterns have evolved as immigrants settled in various regions of the country.  Along with the foods that were available to them, they brought their cultural background which influenced the foods they consumed.  As a result, many ethic markets and restaurants have become commonplace. Tell me about your favorite cuisine.  Is it associated with a specific region of the United States? Are foods typical of this cuisine found in your local grocery store?  Do you shop at an ethnic market?  Name your favorite restaurant which features this cuisine and include a menu.
Answer preview for United States food patterns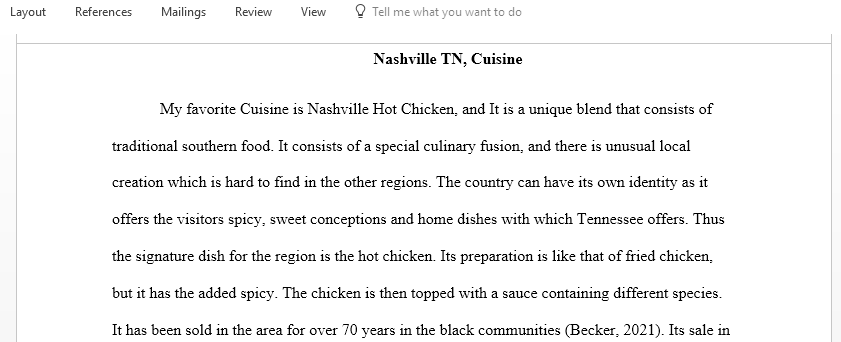 Access the full answer containing 560 words by clicking the below purchase button.