The Tempest Act III, Scene 1
Description
The Tempest Act III, Scene 1
The opening scene of Act 3 finds Ferdinand and Miranda meeting each other for the first time.
Directions:
(1) Write a summary of their meeting during this scene including Prospero's response. The summary should be approximately 1/2 page (double-spaced) in length.
(2) Rewrite the scene in contemporary language as a playwright would listing each character by name and their speeches. Describe where this scene will take place and include a young man, a young woman, and her father hiding out but listening to their conversation. Be creative in choosing the setting and what your characters say. You can change the names of your characters, if you choose to. This scene should be no longer than 1-1/2 pages.
Answer preview for the Tempest Act III, Scene 1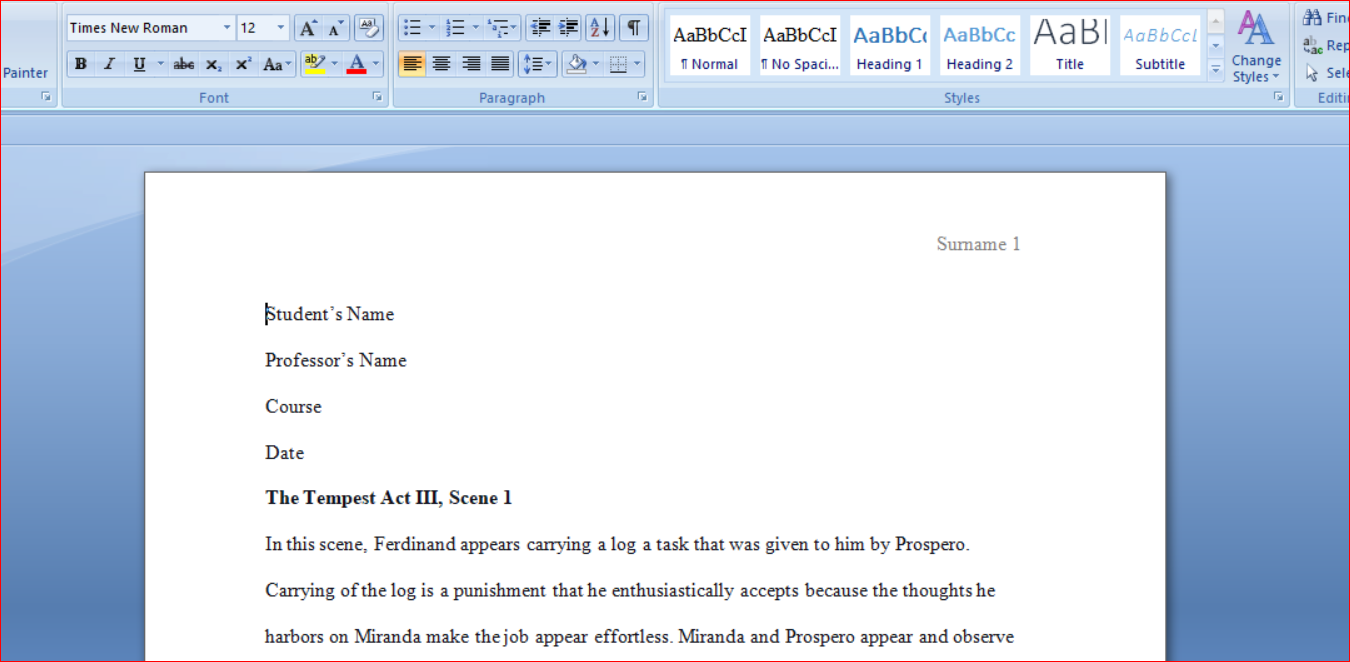 Words:538