Take home final questions on Oil and the Economy
Take home final questions on Oil and the Economy
1. Since at least the 1980s scholars of oil and politics have argued that oil wealth has two seemingly contradictory effects: one destabilizing and the other stabilizing. Drawing on specific reference to AT LEAST SIX works you have read this semester, outline the arguments for both of these oil effects. Make sure you specifically outline the mechanisms through which these authors theorize oil produces those effects. 40 points.
2. Some scholars of oil and politics have suggested that the political impact of oil wealth is conditioned by other factors. Drawing on AT LEAST FOUR works you have read this semester, discuss specific conditional effects that oil wealth may have on the politics of oil-exporting countries. 30 points
3. What are the main arguments linking oil to non-democratic regime outcomes? Make specific reference to at least four works you have read this semester in building your answer. 30 points.
Answer preview for Take home final questions on Oil and the Economy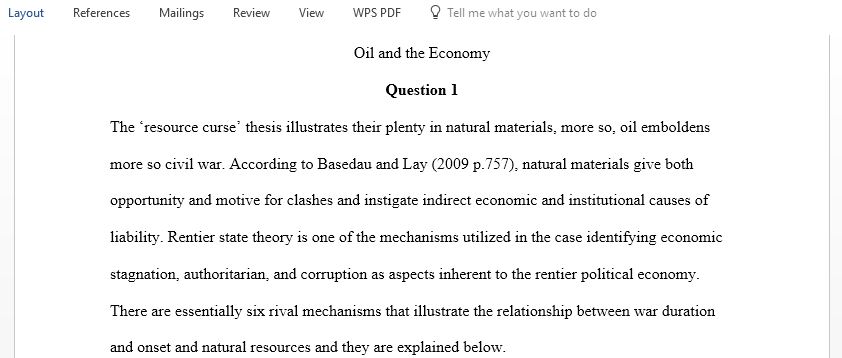 Access the full answer containing 1460 words by clicking the below purchase button.