strategic marketing plan report
This week, you will submit the final version of your strategic marketing plan report.
Section 3.0 Marketing Strategy; including:
3.1 Mission
3.2 Marketing Objectives
3.3 Financial Objectives
3.4 Target Markets
3.5 Positioning
3.6 Strategies
3.7 Marketing Mix (4 Ps for product offering or 7Ps for services offering, as appropriate)
3.8 Marketing Research.
Section 4.0 Financials; including:
4.1 Break-Even Analysis
4.2 Sales Forecast (projected over 2 years) and Expenses Forecast (also over 2 years).
Answer preview for strategic marketing plan report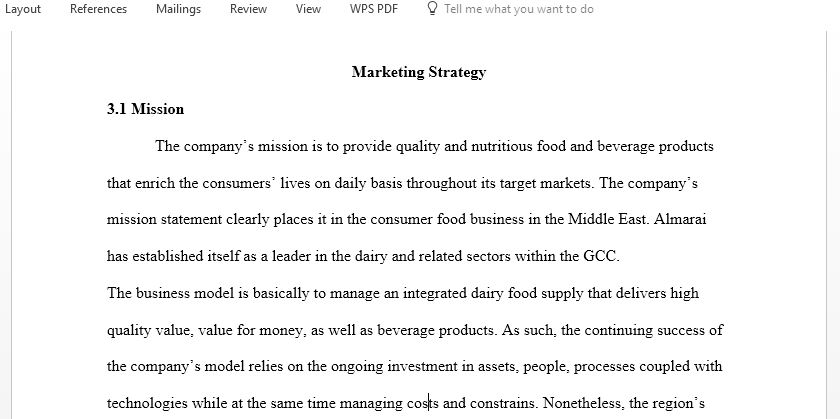 Access the full answer containing 2740 words by clicking the below purchase button