Arguments on and possible outcomes of the reproductive health care reform bill
Legal Studies
Students respond to a legal issue by researching, synthesising and analysing information and opinions, providing appropriate acknowledgement of sources. The assessment involves inquiry and one or more recommendations or conclusions.
Examples of an inquiry could include:
Analysis of the power of the Commonwealth relative to the states and territories, with reference to a specific issue, such as health, education, or the environment
·      analysis of the implications of a specific civil or criminal dispute for the broader legal system or community
·      evaluation of arguments on and possible outcomes of a specific legislative reform, proposed or enacted
·      an exploration of an aspect of the current protection of the rights and cultural values of Indigenous Australians in the Australian legal system
·      evaluation of the ways in which the adversarial system of resolving disputes does or does not contribute to significant delays in the criminal justice system.
The focus of the inquiry must be contemporary (i.e. the issue must have been of public interest in the 12 months before the start of the assessment), have legal aspects, and relate to the topics of this subject.
Answer preview for arguments on and possible outcomes of the reproductive health care reform bill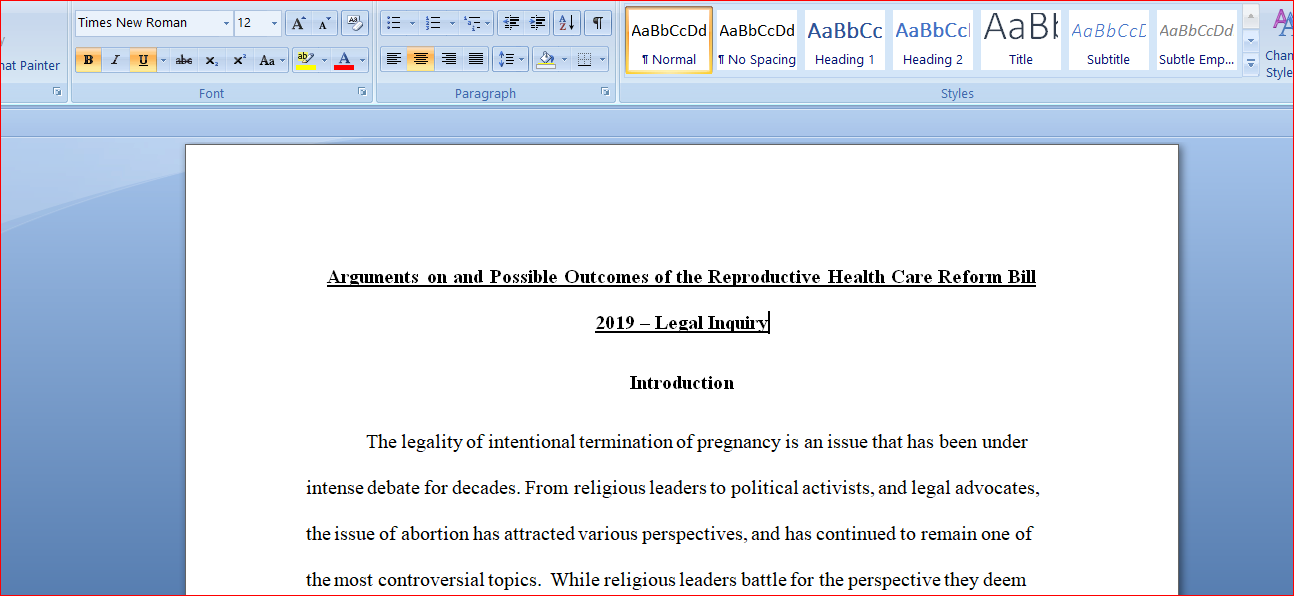 Words:1300