Read and discuss Meta-Leadership A Framework for Building Leadership
Read and discuss Meta-Leadership A Framework for Building Leadership Effectiveness https://cldcentral.usalearning.net/mod/resource/view.php?id=29894
The importance of meta-leadership in COVID https://www.hsph.harvard.edu/ecpe/meta-leadership-during-covid-19-crisis/
• (500 Words) Do you agree or disagree with the framework previously built upon Meta-Leadership effectiveness and the response to COVID-19 based on cyber technology and distribution of the information from 2020? Why? If not, why not?
• (500 Words) MSRAM is a common risk management model used by the U.S. Coast Guard to prevent terrorist attacks, targeting American ports and waterways. What is the importance of risk management models and how do these methodologies impact organizational risk management security efforts? Besides MSRAM, what are some other models that would be intuitive for security risk management purposes– can this be applied to private and public companies?
homeland-security-national-risk-characterization-risk-assessment-methodology.pdf
comprehensive-risk-identification-model-for-scada-systems.pdf
Each Question should be answered with a max of 500 words, 1000 words total. APA Formatting. Use the provided References for citation.
Answer preview for Read and discuss Meta-Leadership A Framework for Building Leadership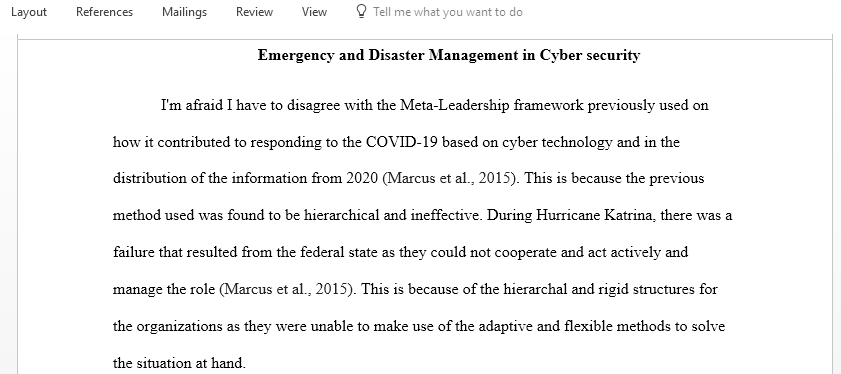 Access the full answer containing 1060 words by clicking the below purchase button.