Monologue and Story Analysis
Part One
A dolls house
https://books.google.com/books/about/A_Doll_s_House.html?id=isQOAAAAYAAJ&printsec=frontcover
&source=kp_read_button
Please write a one to two paragraph monologue that reflects one of the main character's personalities:
1. A monologue that begins, "Nora left me three days ago and I've had a lot of time to think…"
2. A monologue that begins, "I know what I did was wrong, but I don't know how to tell Torvald…"
3. A monologue that begins, "I stand here wondering if I should mail this letter. I know it will get Nora into
trouble…"
Part Two
A good man is hard to find
https://www.e-reading.mobi/chapter.php/80646/1/OConnor_-
_A_Good_Man_Is_Hard_to_Find_and_Other_Stories.html
The lottery
http://fullreads.com/literature/the-lottery/
Which of the two stories exemplifies better the external conflict device of Man vs. Man?
Be sure to use text examples, and in text citations. Use your best academic persuading techniques
including a thesis statement and cited support. 2 paragraphs.
Part Three
Everyday Use
xroads.virginia.edu/~ug97/quilt/walker.html
The Gift of the Magi
http://www.eastoftheweb.com/short-stories/UBooks/GifMag.shtml
The Monkey's Paw
https://ebooks.adelaide.edu.au/j/jacobs/ww/monkey/
Initial response:  In a well-constructed response that is 1-2 paragraphs, please answer the following
prompt
 Choose two of the stories and write a comparison of the symbols in the stories:
o What do each of the symbols represent?
o Is the symbolism directly or indirectly conveyed to the reader?
o How do each of the symbols affect the tone/theme of the story?
o Use cited text examples to support your analysis
Answer preview for monologue and Story Analysis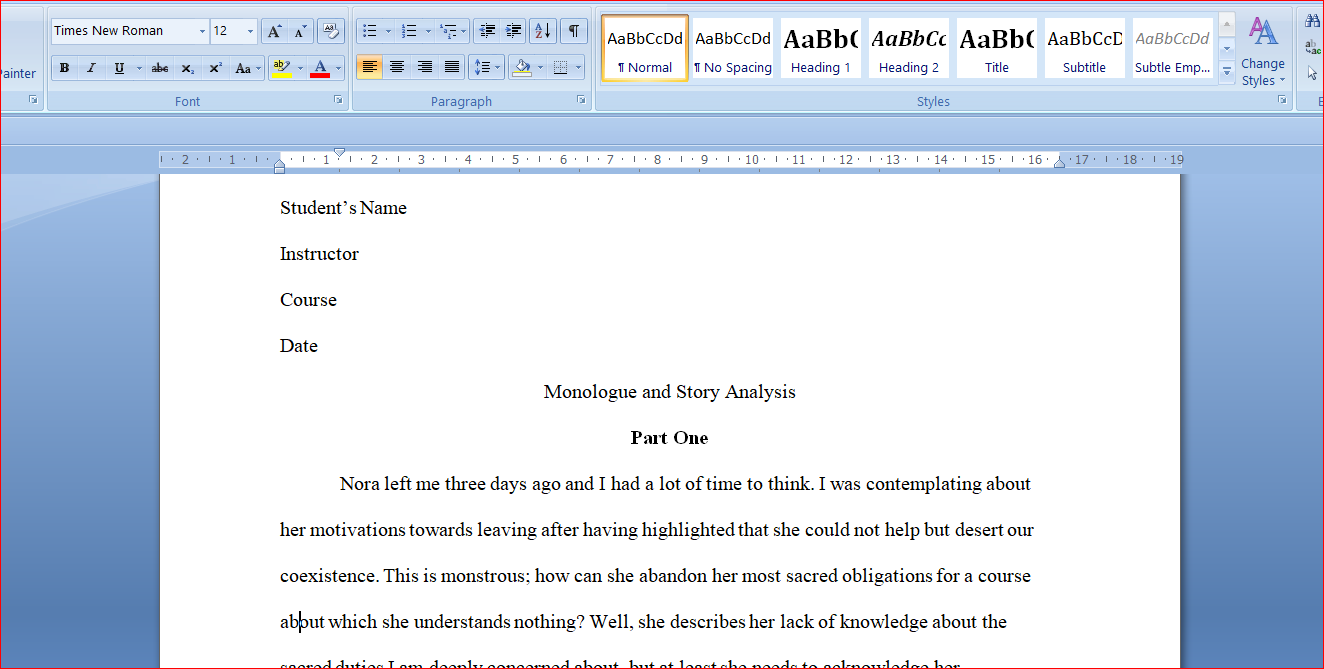 Words:618