Identifying Strategic Tactical and Administrative Crime Analysis
Identifying Strategic, Tactical and Administrative Crime Analysis
In the previous unit, you studied the differences between tactical, strategic, and administrative crime analysis. Now, write a 3- to 5-page essay, excluding the title and reference pages, that thoroughly explains each type of analysis. Which type(s) of analysis will be most beneficial to law enforcement when determining crime prevention efforts for burglaries that have been occurring in your area for the past 2 years? Please fully explain your answer.
Answer preview for Identifying Strategic Tactical and Administrative Crime Analysis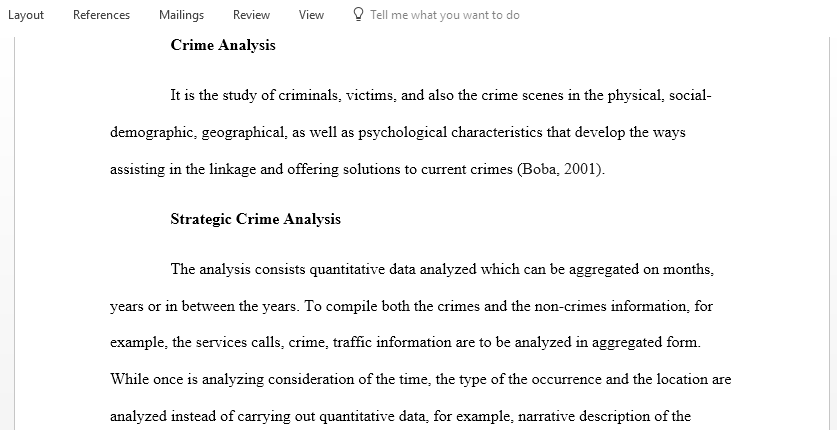 Access the full answer containing 865 words by clicking the below purchase button.