Identify and explain four key concepts in the case then show how they can be useful to management
QUESTION
Identify and explain four (4) key concepts in the case, then show how they can be useful to management. (1 page)
Read article in file(Attached)
The food retail industry is a highly competitive market. More so than ever, organizations need to offer customers value for money. Customers want the best quality products at the lowest possible prices. With such tough competition it is vital for organizations to
understand what their customers want.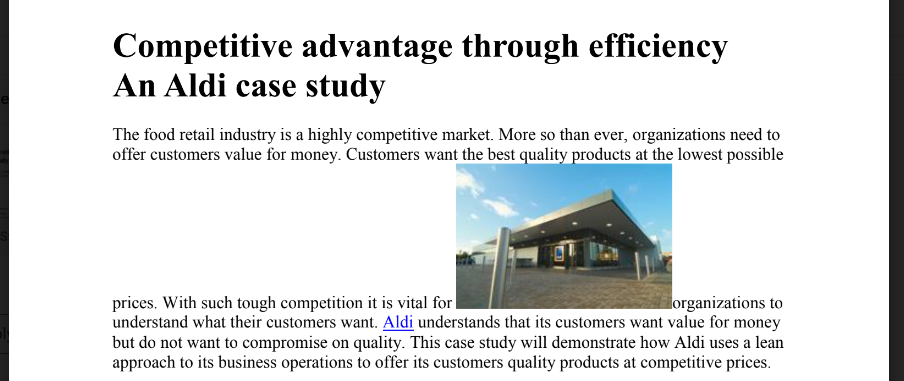 Answer preview for Identify and explain four key concepts in the case then show how they can be useful to management

Access the full answer containing 265 words by clicking the below purchase button.