Describe feminist movement
My topic is Feminist Movement
OBJECTIVES
Learn how to do text-based and online research using books, magazines, online databases, and other scholarly sources about the past.
Understand and use an online source-management tool (NoodleTools) to support your note-taking, topic development, and correctly formatted citations.
Analyze and synthesize various sources about the past to develop topics related to the subject of your research.
Brainstorm, organize, write, and revise toward the production of a high-quality intellectual product you will feel proud of!
Prove a thesis that is the central idea of your paper.
Answer preview for describe feminist movement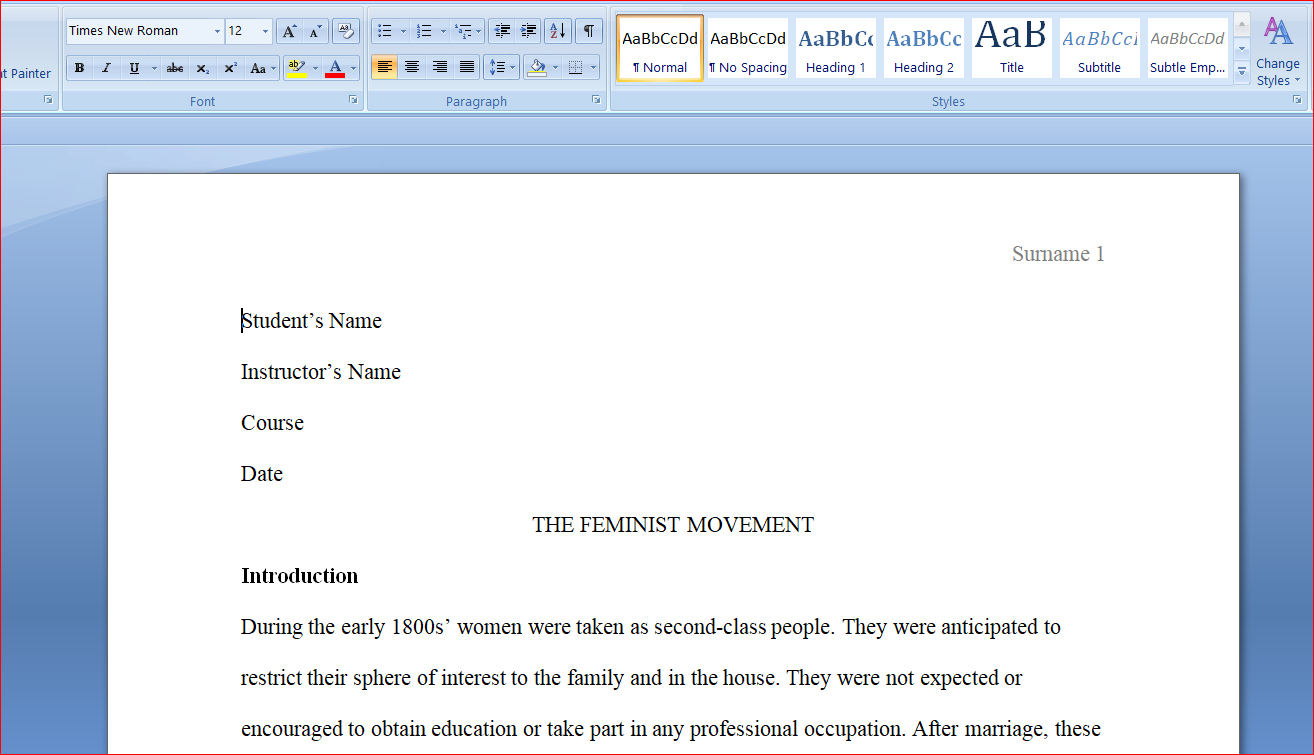 Words: 2517