Explain avoiding athlete burnout in youth sports
Avoiding Athlete Burnout in Youth Sports
Instructions
https://www.youtube.com/watch?time_continue=3&v=JHeJlmVSPbw
View the video on Burnout in youth sports then write a minimum two (2) page paper answering the following questions:
1. Discuss two (2) ways that parents can avoid youth sports burnout for their children.
2. What age do you feel that athletes should begin to specialize in one (1) sport? Explain why and give specific examples.
3. Use personal (or someone close to you) experiences to answer the following questions: Would you have benefitted from specializing in a sport at a young age? Why or why not? Did you benefit from playing multiple sports throughout your youth? why or why not? Use specific example
Answer preview for explain avoiding athlete burnout in youth sports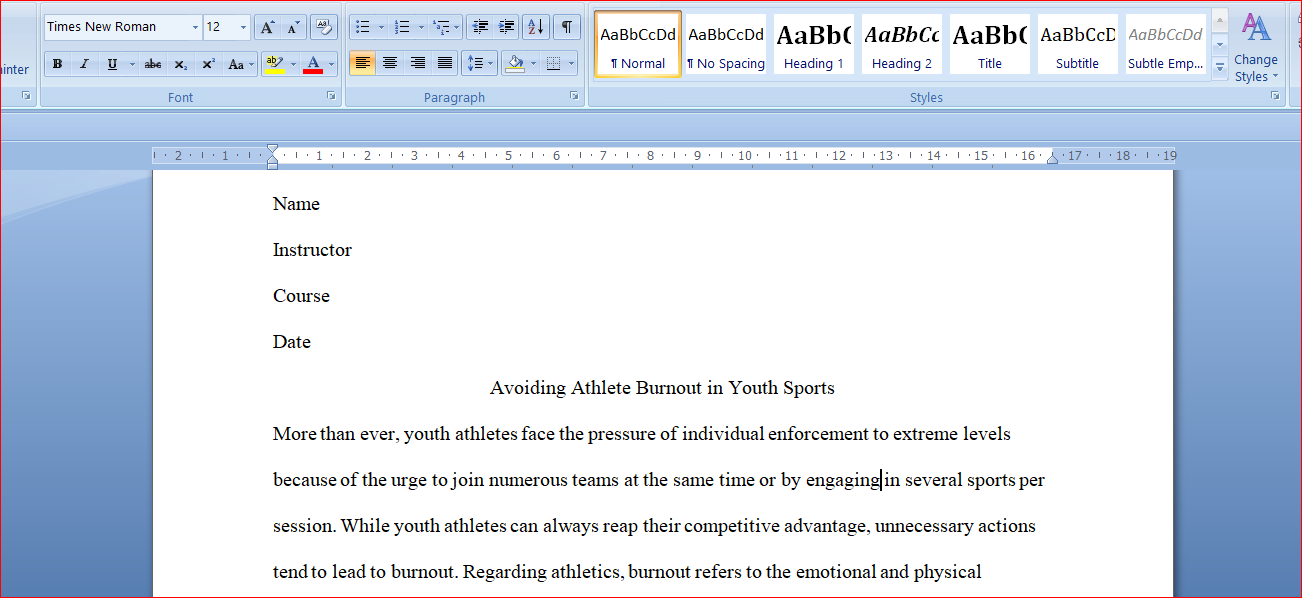 Words:618