Ecological substitutes for natural resources that increase the consumption of the natural resources
Ecological substitutes for natural resources that increase the consumption of the natural resources-The Jevons Paradox
York presents the Paperless Office Paradox – an ecological paradox in which substitutes for natural resources do not necessarily decrease the consumption of that natural resource, and often actually have the opposite effect. Can you think of other examples where this paradox might occur?
Answer preview for Ecological substitutes for natural resources that increase the consumption of the natural resources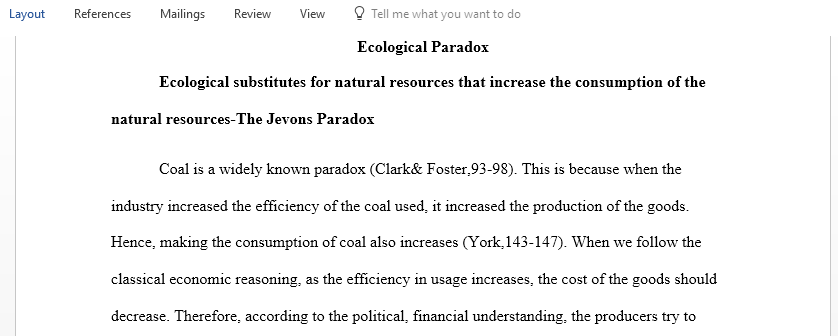 Access the full answer containing 380 words by clicking the below purchase button.