Discuss white-Collar Crime
White-Collar Crime
Visit the FBI website (www.fbi.gov) and locate the section on white-collar crime.
After reviewing the material on the site, write an essay explaining why it
is difficult to enforce laws prohibiting white-collar offenses.
White Collar Crimes
White collar crime is a serious challenge in the US, accounting for between $1 trillion and $250 billion in economic damages annually. Among the major forms of white collar crimes are Pyramid and Ponzi schemes, repair and service scams, advanced fee scams, tax evasion, securities fraud, investment schemes, insurance fraud, insider trading, forgery, extortion, embezzlement, credit card fraud, counterfeiting, bribery, blackmail, and bank fraud. There are several factors to consider concerning delinquencies, both white collar and street level such as the overall cost of the ripple effects and damages that will hit others and how likely the victims will recover from the crime. Other scenarios include how likely the victims will receive justice for the wrongdoing, when referring to the acceptability that the society has placed on white collar offenses versus street versions of crimes. Analysis of white collar criminals proves that the culprits are far less to undergo justice than violent or street offenders although the latter are more likely to be nabbed in their wrong acts.
White collar crimes have an extra layer of safety feature of anonymity. Therefore, federal law enforcement should search deeply into the annals of suspected individuals to identify traces of white collar criminal offenses. Whereas the individuals from well-to-do backgrounds can access expensive legal representation in several of the litigation cases for defense against possible repercussions, street offenders cannot retain similar legal representation; thus, leaving them considerably exposed to weaknesses in the legal systems. Overall, white collar crimes are regarded as more socially acceptable compared to street crimes in the United States.
Answer preview for discuss white-Collar Crime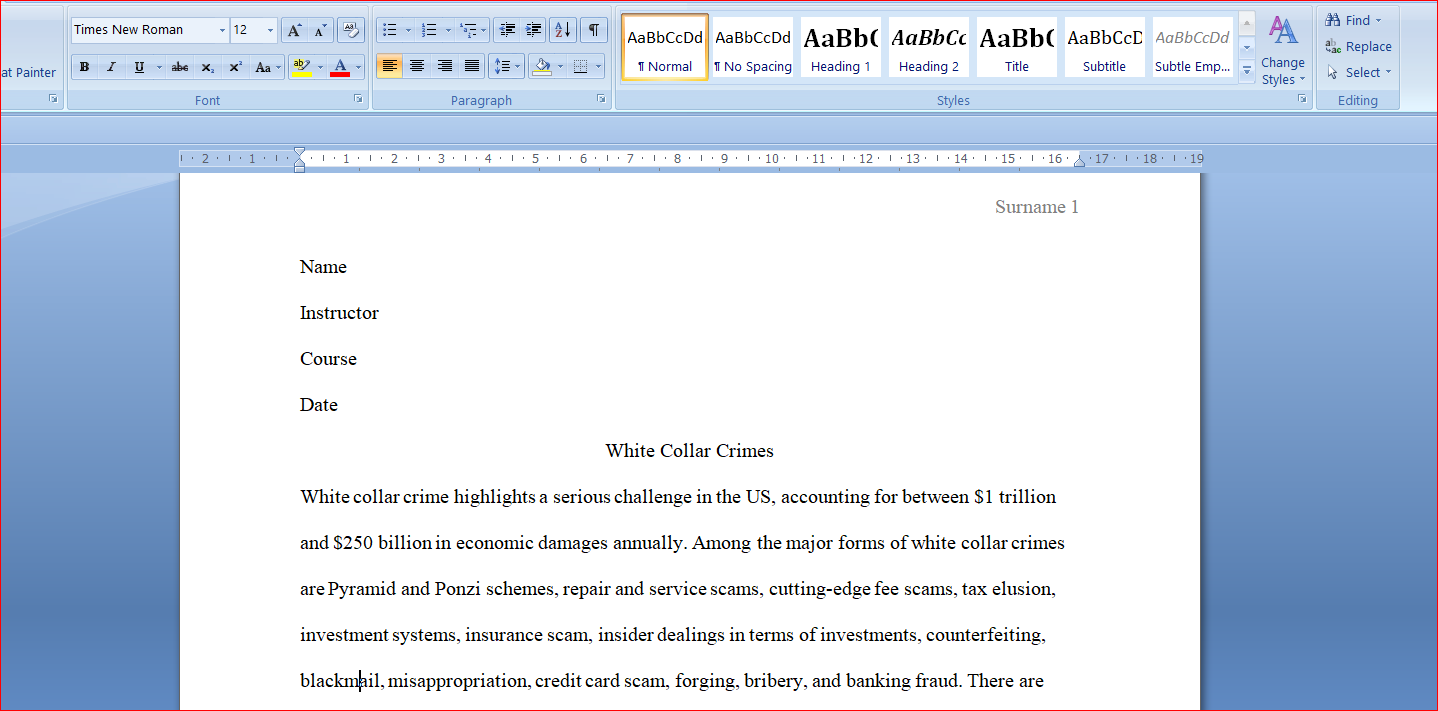 Words:605