Discuss urban planning and people's habits
Thesis is about who the designer should to design the urban plan because the planning will affect the people habits and affect the how they will lived.
How can urban planning that affects the habits and lifestyle of the people
Urban planning affects the way of life in terms of the way of life and the way you use transportation or walk
-good urban planning will create a good life.
-community well designed will have a good environment, safe and health people who lived in.
-streets design it will affect the crowd and traffic problems.
-city urban planning design make the city boring or attract city
-how can urban planning reduced the slum and crime
-city urban design affect the people habits, people who lives in city have a deferent habits than who lives in country sides.
-what the guidelines are suite to have a good urban planning city
-how can we create a good planning that makes people like to lived in a good environment thats affect their habits in living.
Answer preview for discuss urban planning and people's habits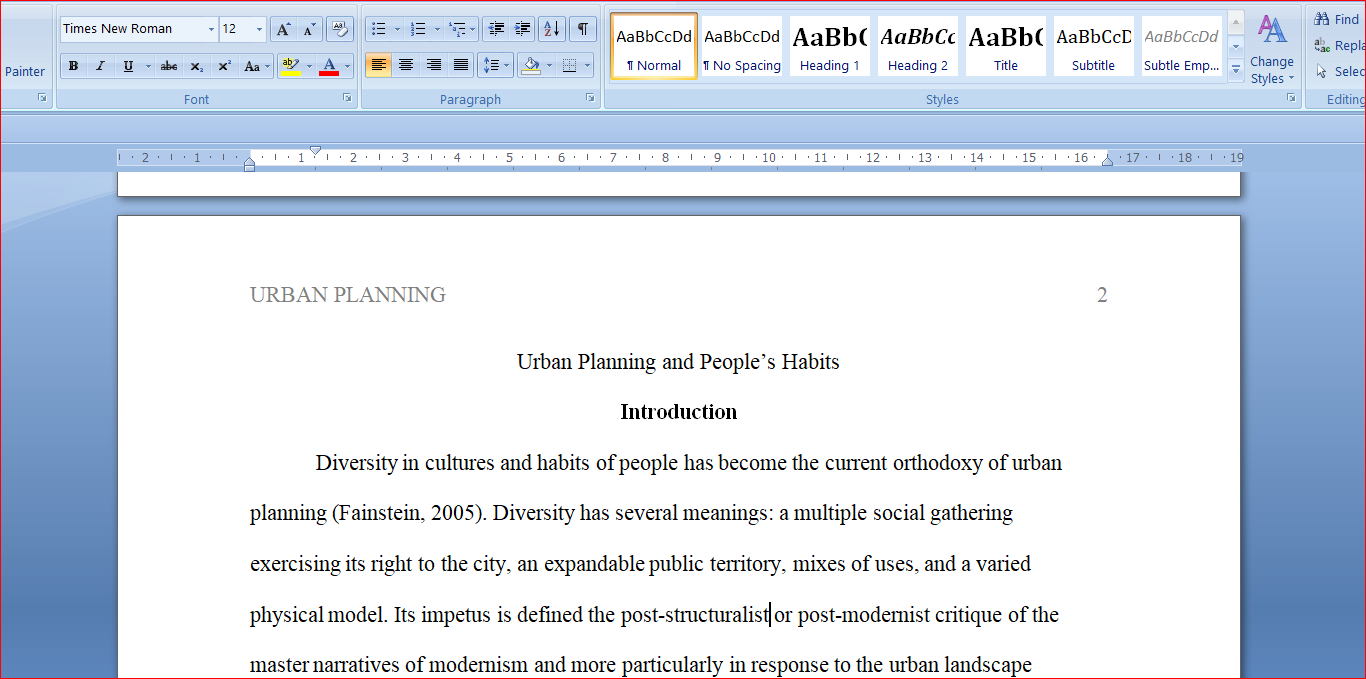 Words:328