Describe census and dating prospects in California
Census and Dating Prospects in California
Exercise 1 : Census for dating prospects:
David Cuillier, a professor at the University of Arizona, created this exercise to teach students how to find the best and worst places for dating prospects by U.S. Census data. It is similar to the research Jennifer LaFleur did for her story, but now you can tailor the material for your own interests. Here"s a variation of his exercise:
– Go to Census.gov. Find the best states with the highest male to female ratio.
– Click on American Factfinder on the left. Click on "People."
-Click on "Age and Sex." Access a map of the male-female ratio.
-Now access the "Sex ratio for all states" data list.
-Go back to the left panel and click on "Relationships." Click on "Marital Status." Then Click "Change" and get the statistics for your state or any other state where you want to find a percentage of never-married or divorced people in an age group that interests you. You can keep narrowing down the fields by changing the geographical locations. You can also use these tables to find out information about the population estimates, racial composition, economic factors and other data for your state.
Answer preview for describe census and dating prospects in California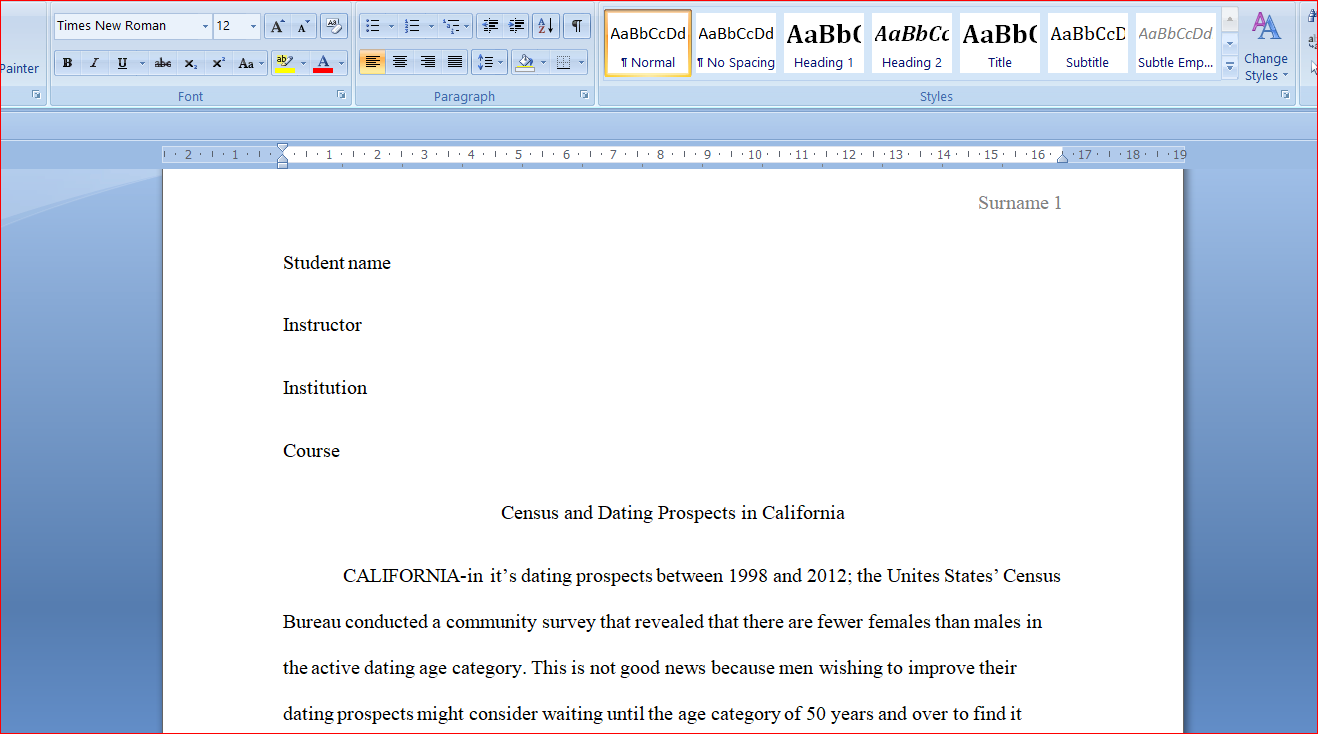 Words:557