Critique of Key Stakeholder Perspectives
Critique of Key Stakeholder Perspectives. Case Study: Transition from Kinder to Prep. TRANSITION CASE STUDY ASSIGNMENT 2 FURTHER EXPLANATION .Assignment main body consisting introduction over view of discussion with stakeholders( parent/ kinder teacher/ primary school teacher). Consider main point , issues and critique
Eg; find issue critiquing from discussion part A as an attached with appendix. How different environment and setting effects transition to school through literature.
Discuss key stakeholders point and support your main discussion point with relevant literature.
Referencing style Harvard styles with minimum 8 reference or more
Please use the discussion point from interview questions and read assignment properly as well as follow up marking criteria.
Answer preview: Critique of Key Stakeholder Perspectives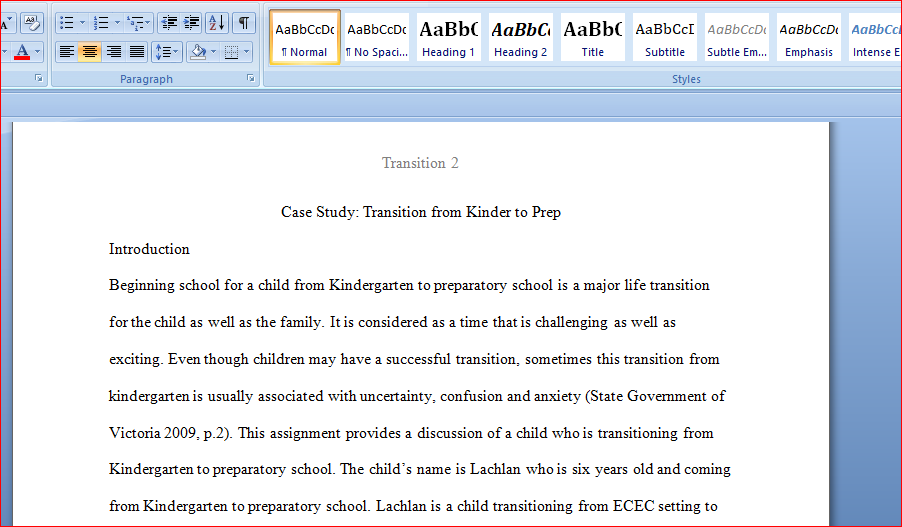 Words:1650