Class Reflection on Joseph Grenny Crucial Conversations
Class Reflection – Joseph Grenny Crucial Conversations
Part 1:
Joseph Grenny – Crucial Conversations @ the Global Leadership Summit 2014 (YouTube https://youtu.be/-dKYunkN0Bs)
This video can also be found in the Week 4 PPT.
Draw the Crucial conversations model.
Explain what a crucial conversation is.
What key ideas did you take away from Grenney's talk?
Part 2: Complete the Participant Preparation Sheet

Part 3: Where do you stand?
Complete the "Where do you stand?" Self-assessment on pp. 247-251.
Record your score here: __
Look at your results chapter by chapter. Which chapters did you have the most "yes" boxes checked?
Think about the areas that you had the most "yes" boxes checked and answer the following questions:
a. Why or how do you think you struggle in these areas?
b. What makes being accountable or holding others accountable a challenge for you?
Answer preview for Class Reflection on Joseph Grenny Crucial Conversations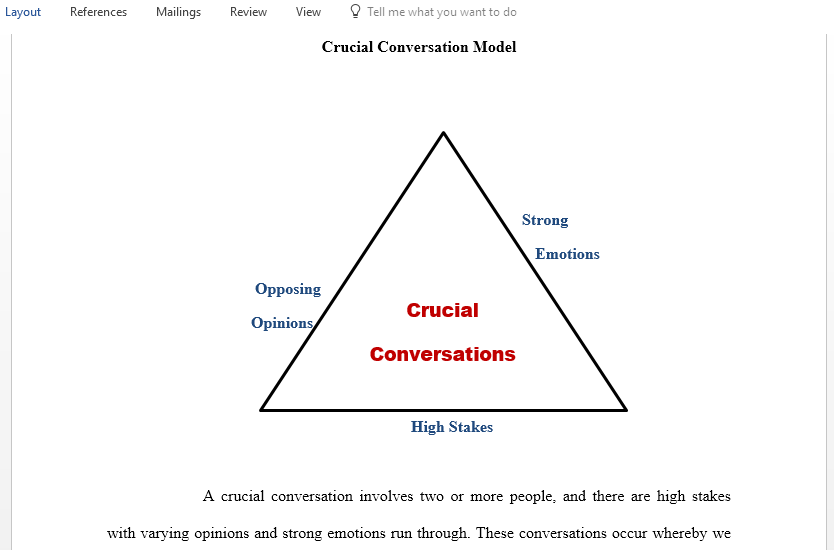 Access the full answer containing 300 words by clicking the below purchase button.