Discuss challenges with nursing skill mix in contemporary healthcare
Topic: Discuss challenges with nursing skill mix in contemporary healthcare and how this can impact on patient care.
Essay
For this assessment, an essay will be used for information tool for your nursing peers on a contemporary nursing topic. An essay has an introduction, body and conclusion. The paragraphs in the body of your assignment will need good linkage in order for your essay to flow.
The format of your essay and any innovative ideas you use to present your topic should cover the following sections and also the points to consider below:
Introduction
A good introduction is interesting and tells the reader:
what the essay is all about- provide definitions and references
A little bit about why this is important
Outlines for the reader what you will be discussing in the rest of the essay.
Body
Using logical well-formed paragraphs discuss the following:
What is a nursing skill mix?
How has nursing shortages impacted on skill mix?
Consider the best ratio of RN'S to other levels of healthcare workers.
Discuss the impact of AIN's – assistants in nursing on skill mix
Consider how issues with skill mix can impact on nurses
Consider how skill mix impacts on patient healthcare outcomes and the care we provide
Please note your paragraphs need to link and flow well to formulate a good well rounded discussion.
Conclusion
A 'good' conclusion should summarise all the points raised within the discussion. Please note there should be NO references within your conclusion as no new information should be presented here.
Answer preview for discuss challenges with nursing skill mix in contemporary healthcare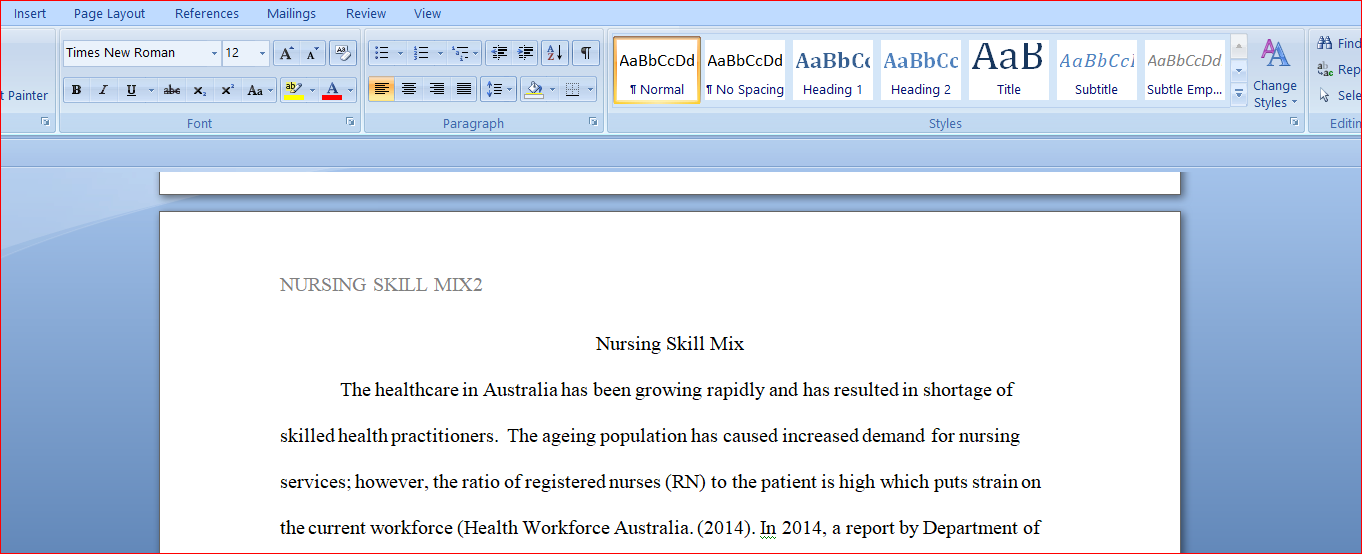 Words:2047