Building Information Modelling (BIM) Project Report
Your Building Information Modelling (BIM) Project Report should contain the following building sections in general:
Civil and structural works
Architectural works
M&E installation
A group assignment will also allow the members to work together within a team to come out with a report that steer you towards the achievement of the final deliverables of a Building Information Modelling project- which is what actually happen in real life. Students can improve their interpersonal and communication skills when they present their work to various industry players, facilitators and fellow students who will in turn critique your team work during the Q&A sessions. The aim of this group assignment is to develop your knowledge and understanding of the processes and activities involved in preparing a professional BIM proposal in accordance to the client's requirements and Building Information Modelling standards. In addition, the proposal should also consider factors i.e. scope, scale, time-frame, budget, manpower allocation, etc.
Answer preview for Building Information Modelling (BIM) Project Report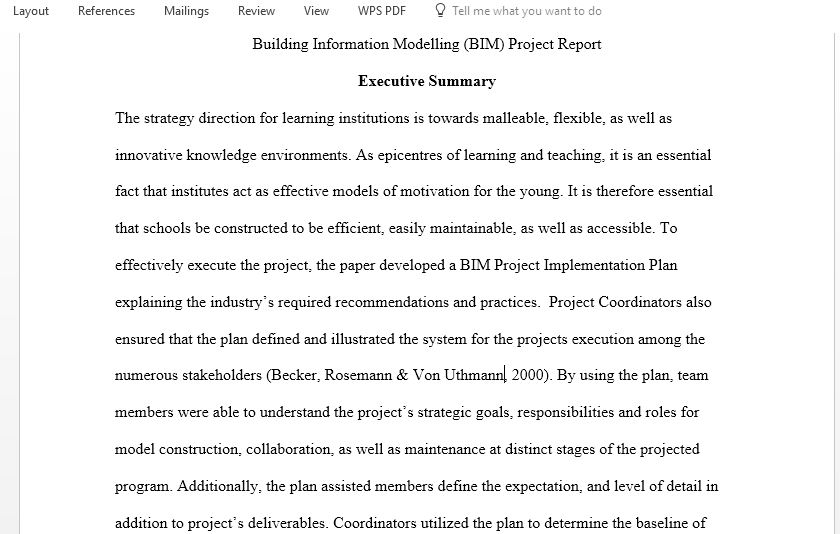 Access the full answer containing 3920 words by clicking the below purchase button