Atlanta Protest Art Hunt
Atlanta Protest Art Hunt
Your task
Atlanta is a city known for its thriving art scene. Much of the art found on the streets Atlanta are rooted in political resistance. You will be tasked with searching throughout the city to locate at least one (1) work of art (graffiti, mural, exhibit, etc.) that has its roots in political resistance. Once you locate the work of art, You will be asked to interpret the artwork through your own personal lens by highlighting the artists message and your own experience with engaging with the work.
How you will be evaluated
• Basic Information (25 pts)
TAKE A PICTURE OF THE ARTWORK (Scroll down to see the pictures, I pasted 2 pictures ones is the art and the second is information about the art)
Basic description.
Who created the work of art (if known)
Where is the artwork located? National Center for Civil and Human Rights
• Context (25 pts)
Provide some historical context that may have influenced the artwork.
What grievance motivated this particular artwork?
What is the artwork's central message?
Who is the target audience?
• Engage with the Music (50 pts)
What impact does this artwork have on YOU?
Answer preview for Atlanta Protest Art Hunt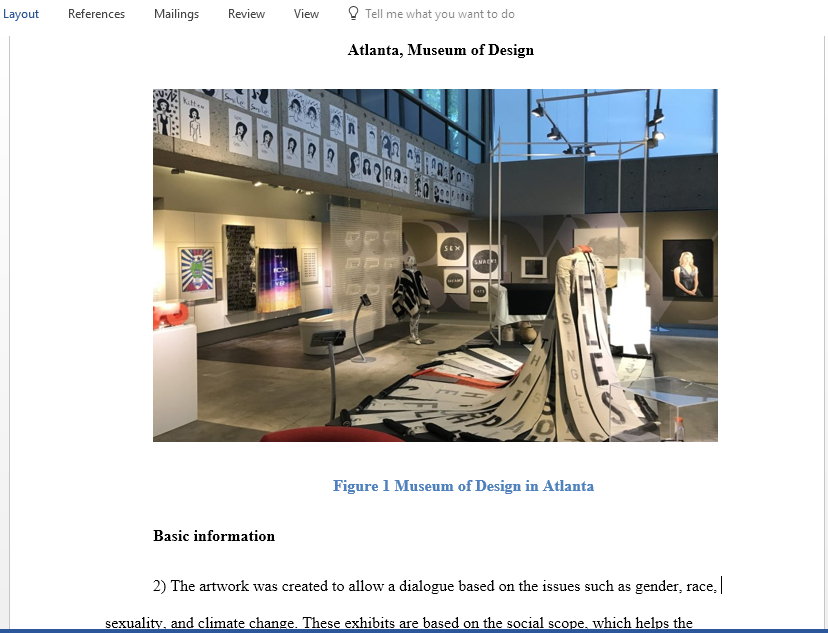 Access the full answer containing 311 words by clicking the below purchase button.