Answer the questions on Byte Products Inc.
Answer the questions on Byte Products Inc..1. Discuss how the role of board members is strategic in decision-making. As one of the board members, explain and describe how one could have initially voted for the proposal? In your opinion, how would that individual vote after the recess in the meeting? Why? Explain.
2. Discuss how the Byte Executives should go about informing the town administration, and potential employees that the plant was temporary for three years. Describe the Corporation overall responsibility and obligation in the environment in which it operates.
3. Discuss and explain the impact a plant closing may have on a small town like Plainville? Describe how such an impact can have on the employees? What are the ethical issues that are facing the firm? Why?
4. Since the proposal calls for a new plant, in your opinion is it a useful or appropriate approach for Elliott to call for a vote on the proposal, or postpone the vote until the next meeting? Why or Why not? Explain in detail.
Answer preview for Answer the questions on Byte Products Inc.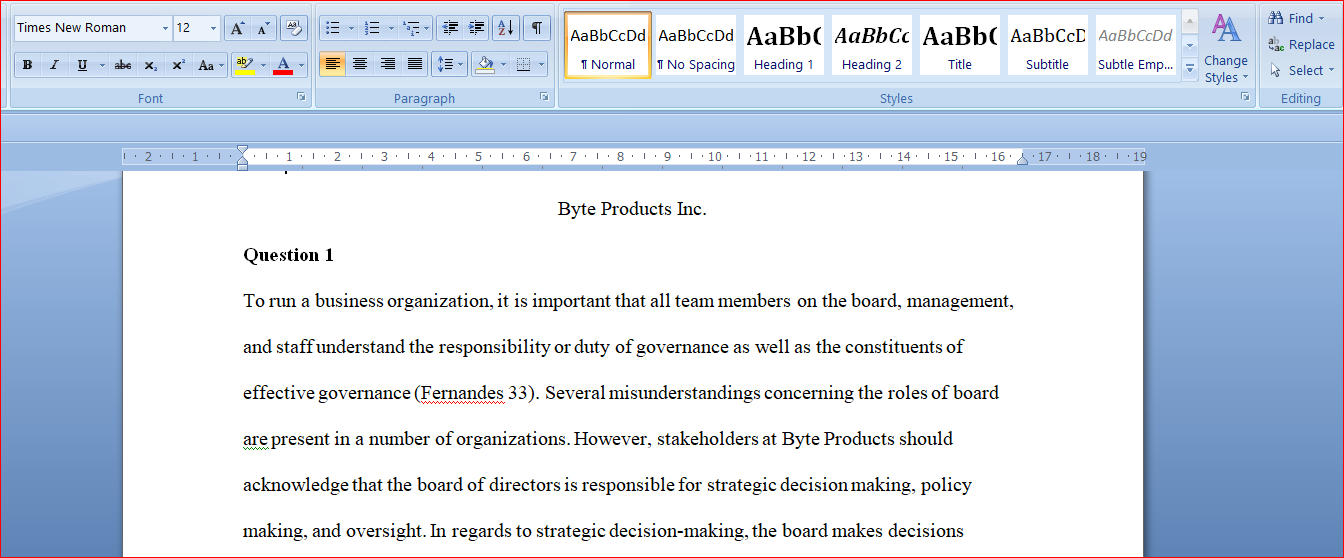 Words:1131