Answer the questions based on Local Government Law.
Answer the questions based on Local Government Law. Consider CSR limited  value General (NO 2) 2013 NSWLEC 1244 outline the relevant facts
issues
decision
relevance to planning law in NSW
2. consider peabody Pastoral Holdings Ptv Ltd Mid-west Regional council (2013)NSWLEC 86
Outline relevant facts ,issues ,decision, Relevance to planning law in NSW
3.( 10mks )the Hickman Principle
with regard to the Hickman principle or Hickman Approach (Hickman):what is the common law origin of this? what are the key elements? what relevance does Hickman have to local government and planning law in Australia? Give as examples at least two statutory refences two brief case studies(7marks)
4. (20mks)in the NSW planning law context, consider:
Alison Ziller, The New South Wales Joint Expert Report Policy -reflections of a SIA practitioner (2016)21 LGLJ 149
ABC Radio National, Law Report, Hot tubbing,5May 2009,http://www.abc.net.au/radionational/programs/lawreport/hot-tubbing/313760#transript
How did the term doorstop SIA arise? students need to identify: the statutory basis for SIA, the reason for the use of doorstop
what is a 'JERP'?
what is hot tubbing'? critical evaluate the of JERPS hot tubbing
Answer preview for answer the questions based on Local Government Law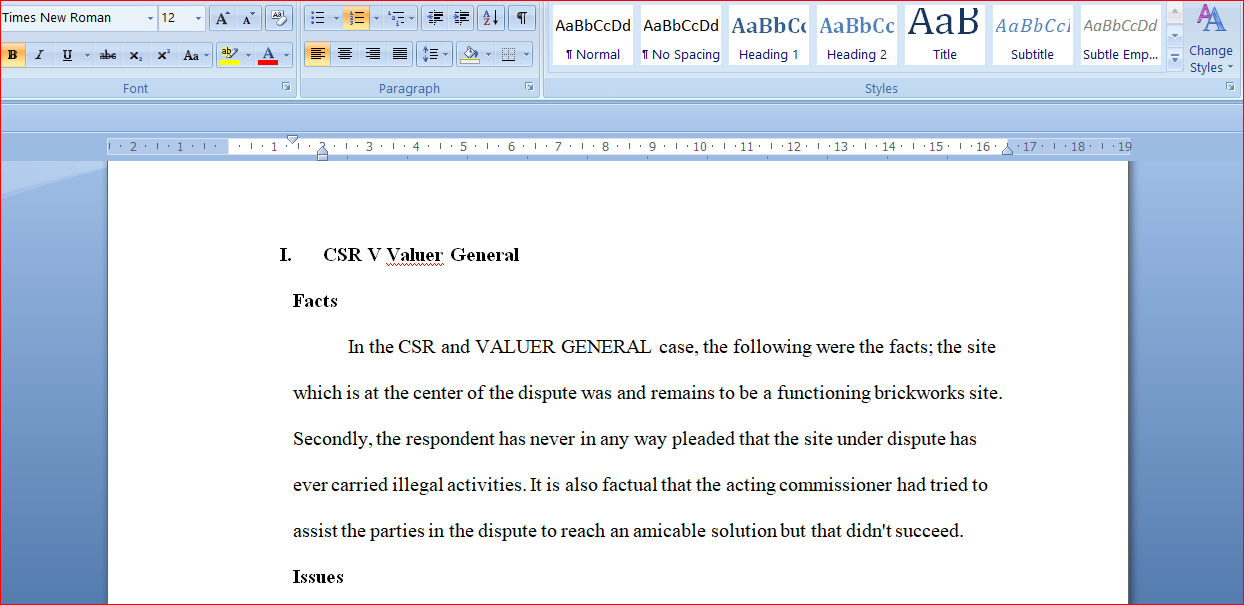 words:2559