Analysis of Administrative Procedures
Analysis of Administrative Procedures.
Please select 3 district procedures from the following.[Attendance, test administration, bus schedule, completion of requisition forms, payroll, Human Resources, related services, fire drills, shelter drills, textbook selection or processing]
*For each procedure write 1.5-2 pages (to total 5 pages overall) and include:
PART1 Description of Procedure = Clearly describe the current procedure in your school
PART2 Problem Analysis = Critically analyze problems that occur with the procedure you have described
PART3 Recommended Improvements = Propose any steps that can be taken to improve the procedure
Each procedure write-up must:
-Pay particular attention to the theorists used and the current research utilized in the decision making process & refer to them to describe your decision making process (minimum of 2 citations per write-up, so 6 in total).
-Be aware, as a district administrator, of both routines and emergency procedures related to the functioning of your district.
-Be organized with the following headings: 1. Description of Procedure; 2. Problem Analysis; 3. Recommended Improvements.
Analysis of Administrative Procedures
Answer preview for Analysis of Administrative Procedures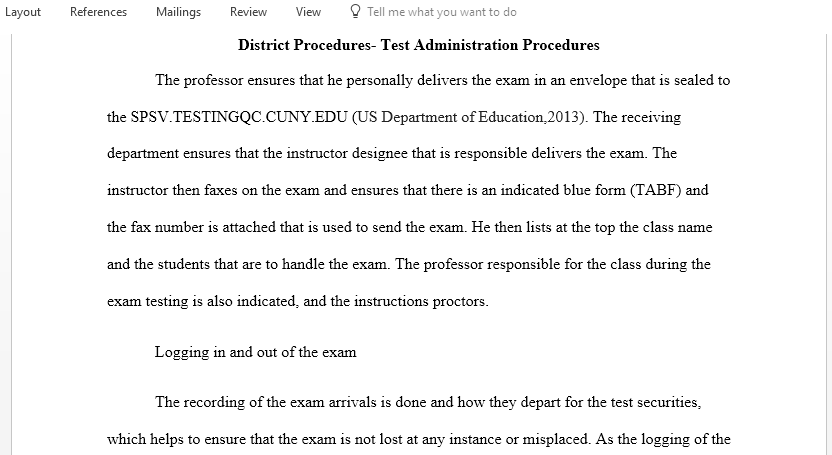 Access the full answer containing 1710 words by clicking the below purchase button.